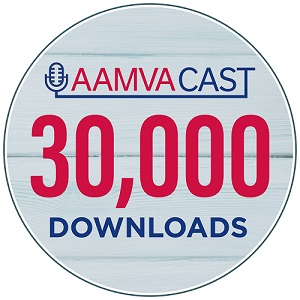 AAMVAcast is AAMVA's popular weekly podcast featuring conversations on a variety of topics with department of motor vehicle and law enforcement leaders. AAMVAcast can be found on its own website or on Apple podcasts, Google podcasts, Stitcher, and Spotify. You can also listen to the podcasts using the player below.

New episodes are released each Monday featuring in-depth interviews with host, Ian Grossman. The podcast is produced by Claire Jeffrey and Chelsey Hadwin. Music composed by Gibson Arthur.

To sponsor AAMVAcast episodes and put your brand at the forefront of our members, please see our Marketing & Advertising page.