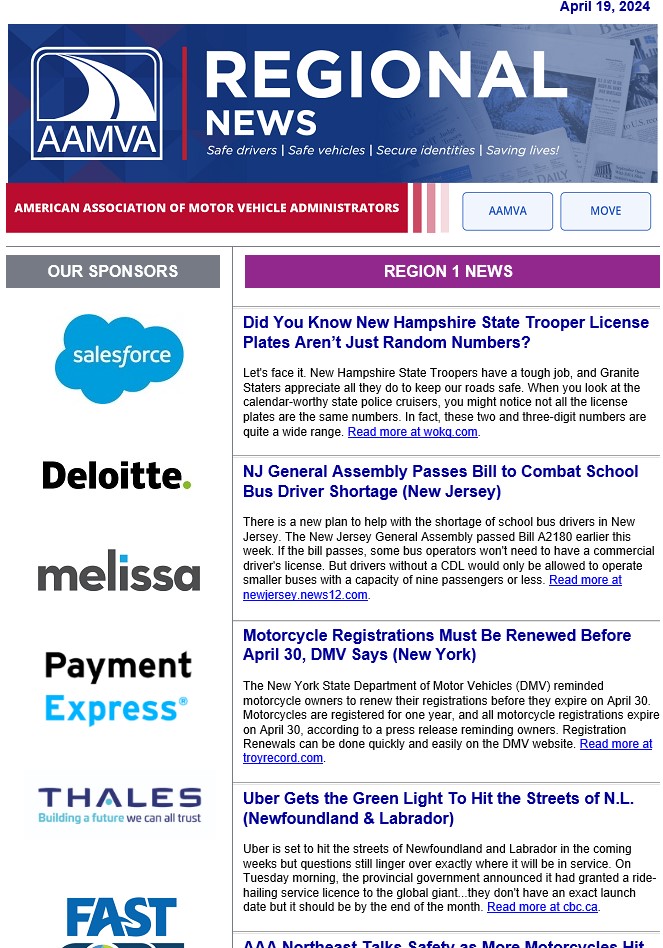 Regional News provides AAMVA members with timely and relevant news coverage from around its four regions. Articles are curated from both national and local news sources for a well-rounded view of weekly information across the jurisdictions. This weekly electronic newsletter is distributed to members on Fridays.

To view past issues of Regional News, visit our search results page.

Update your email subscription preferences by logging into the website, navigating to My AAMVA and clicking on Manage My Subscriptions.

To sponsor Regional News issues and put your brand at the forefront of our members, please see our Marketing & Advertising page.