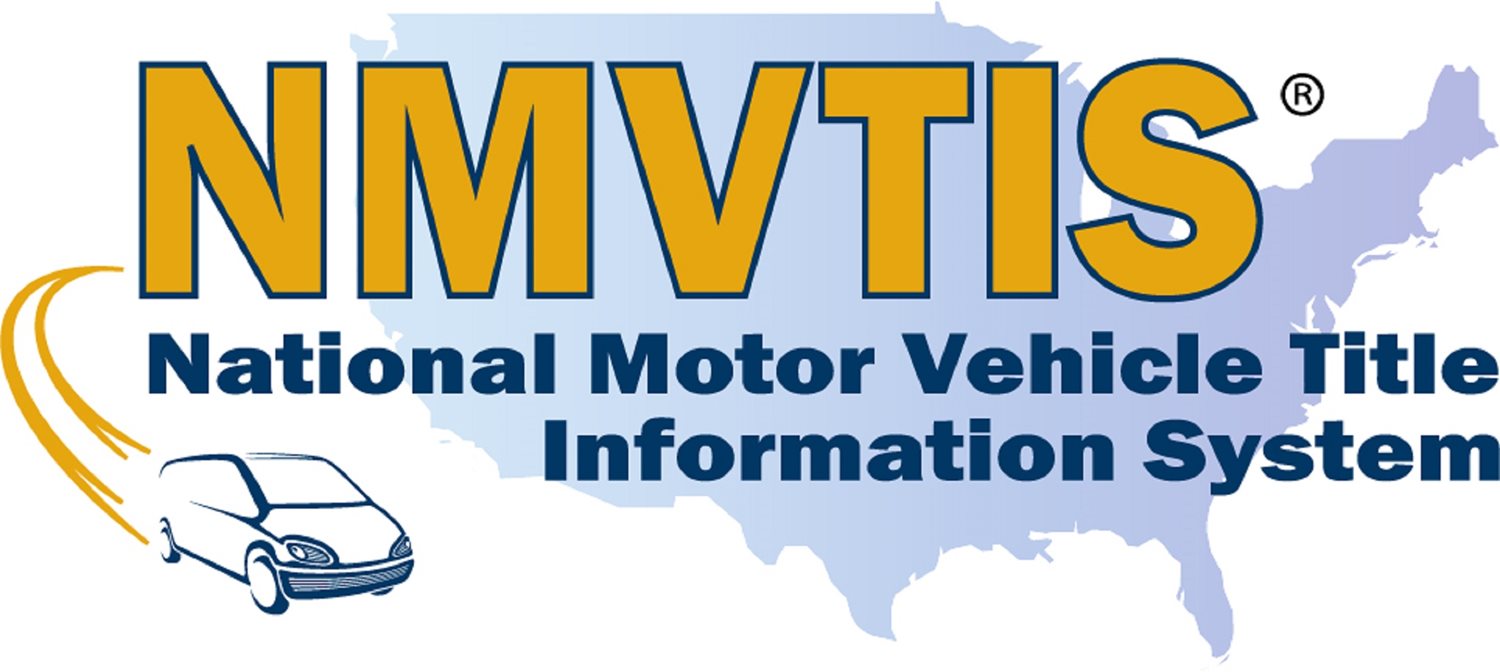 The National Motor Vehicle Title Information System (NMVTIS) is designed to protect consumers from fraud and unsafe vehicles and to keep stolen vehicles from being resold. As a tool, NMVTIS assists states and law enforcement in deterring and preventing title fraud and other crimes. NMVTIS is a federal system under the authority of the Department of Justice, Office of Justice Programs (OJP), Bureau of Justice Assistance (BJA). Authority for the system was established under the Anti Car Theft Act (1992), and subsequently the Anti Car Theft Improvement Act (1996). AAMVA has served as NMVTIS system operator since the system's inception in 1998 when a pilot project of the state program was conducted. Following the pilot the system was determined to meet its intended purposes of protecting consumers from fraud and unsafe vehicles and keeping stolen vehicles from being resold.
NMVTIS is a multi-dimensional program with many different stakeholders. There is a broad group of local and federal agencies, individuals, organizations, and companies that comprise the NMVTIS community. We have developed several forums for the community to come together to share information and engage with each other about the use of NMVTIS. See here for more information.
State Titling Agency
---
States are among key stakeholders in NMVTIS by providing vehicle data in the system that other states, law enforcement, and consumers rely on to make decisions around titling, investigating, and buying a vehicle. Through participation in NMVTIS states help in the fight against fraud and theft, protect consumers from unsafe vehicles, and realize cost-savings along with other benefits. For more information, visit here.
Junk, Salvage, and Insurance Entities
---
Any business or individual handling five or more junk, salvage, or insurance (total loss) vehicles annually must submit the required monthly reports to NMVTIS through a third-party reporting service. Reporting can be as frequent as desired but not less frequent than monthly. The Department of Justice (DOJ) encourages submission of information to NMVTIS as soon as possible to prevent fraud and theft and to protect consumers. For more information, visit here.
Law Enforcement
---
NMVTIS law enforcement access is intended to provide local, state, and federal law enforcement with the information necessary to investigate, deter, and prevent vehicle-related crimes. For more information, visit here.
General Public and Consumers
---
NMVTIS is an electronic system that provides consumers with valuable information about a vehicle's condition and history. Prior to purchasing a vehicle NMVTIS allows consumers to find information on the vehicle's title, most recent odometer reading, brand history, and in some cases historical theft data. Consumers (individual or commercial) have access to NMVTIS vehicle history through approved NMVTIS data providers. Only approved providers are authorized to sell NMVTIS vehicle history reports and display the NMVTIS logo. For more information, visit here.