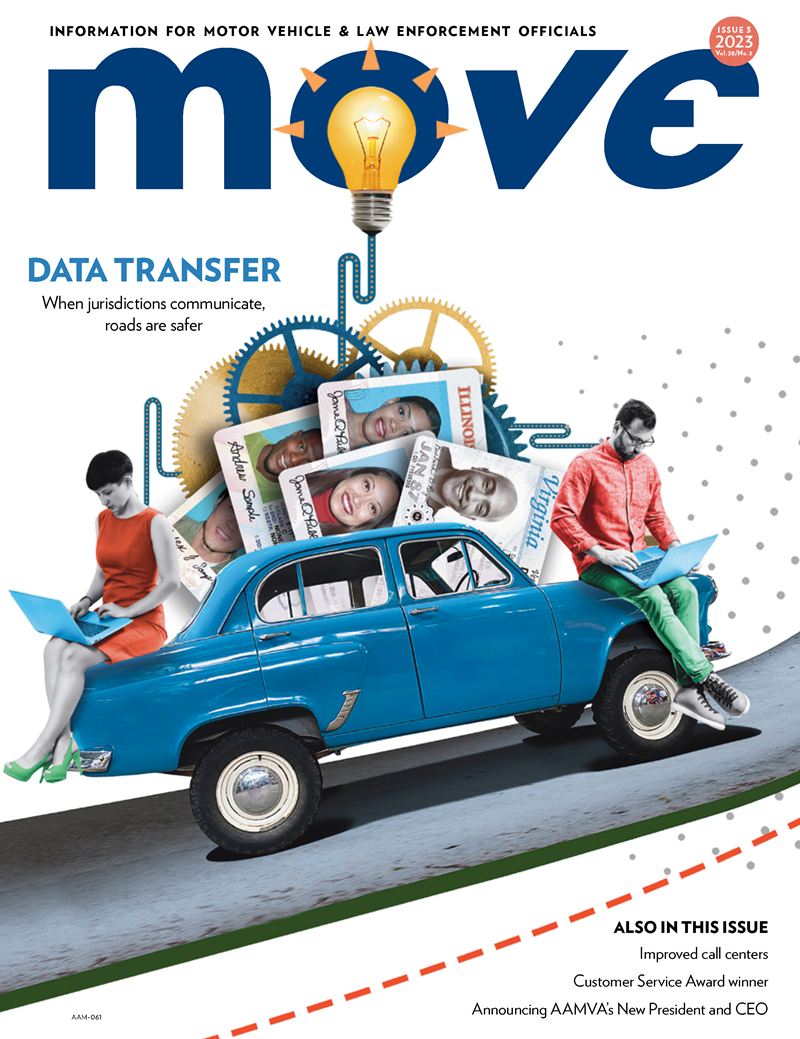 MOVE is the flagship publication of AAMVA and winner of multiple national magazine awards, including the 2023 Silver Trendy Award for Best Annual or Quarterly Magazine or Journal. MOVE's interactive online format provides feature articles and columns that keep readers informed of industry news and technological developments throughout the motor vehicle community. From updates on policy issues and regional news, to feature stories, Q&A's, and statistics, MOVE provides a wide range of relevant and timely articles on topics of interest to the AAMVA community.
Not only does MOVE captivate readers with entertaining and informative feature stories, member contributors can also provide perspectives on issues facing their jurisdictions in MOVE's Crossroads and Musings sections.
To read the most recent issue, visit our MOVE website and find additional web-exclusive and multimedia content.

MOVE Magazine is going green! Issue 4 was the last issue that was printed and mailed to each individual AAMVA member. Starting with Issue 1 in 2023, the magazine and its content will still be available on the digital platform and with the digital flexibility, we will be adding fresh content more often. The printed magazine will still be available at our conferences and volunteer group meetings.
For advertising in the magazine, please visit our Marketing & Advertising page.