As a trade association representing state, territorial, and provincial driver licensing and enforcement agencies, AAMVA primarily develops programs, products, and services for our membership. However, several of our programs are also intended for external commercial and private organizations and companies. Below are the programs that AAMVA offers to entities outside our membership. For additional information on these programs, please contact us below.
National Motor Vehicle Title Information System (NMVTIS) Consumer Access Program
---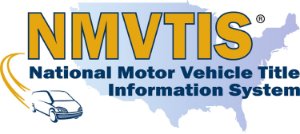 The National Motor Vehicle Title Information System (NMVTIS) is an electronic system that provides consumers (individual or commercial) with valuable information about a vehicle's condition and history. Prior to purchasing a used vehicle, consumers may access NMVTIS data through an approved NMVTIS data provider. Approved data providers operate under contract with AAMVA, are authorized to sell NMVTIS Vehicle History Reports, and display the NMVTIS logo.
Driver's License Data Verification System (DLDV)
---
Driver licenses, driving permits, and identification cards (collectively, "DL/ID") issued by U.S. jurisdictions are regularly used as proof of identity; however, a card may be counterfeit or altered. The purpose of AAMVA's Driver License Data Verification (DLDV) System is to provide commercial and government entities with the real-time capability to verify DL/ID information against data from the issuing agency. DLDV provides the connection between industry and motor vehicle agencies in real-time to create a uniform solution for identity verification.
Commercial Driver's License Information System (CDLIS)
---
The Commercial Driver's License Information System (CDLIS) is a nationwide computer system that enables state driver licensing agencies (SDLAs) to ensure that each commercial driver has only one driver's license and one complete driver record. State driver licensing agencies use CDLIS to complete various procedures, including:
Transmitting out-of-state convictions and withdrawals
Transferring the driver record when a commercial driver's license holder moves to another state
Responding to requests for driver status and history


Fraud Detection & Remediation (FDR) Training
---
AAMVA's Fraud Detection & Remediation (FDR) Training program is the industry's premier fraud training used by DMVs, law enforcement, federal agencies, and corporations worldwide. AAMVA is pleased to offer select content from FDR Level I Training Modules 1-14 for purchase by commercial organizations and individuals. Learn how to examine documents AND their presenters before relying on them to complete transactions. FDR is the industry standard in fraud training, with content provided directly by federal, state, and provincial issuing agencies. This is critical training for anyone handling identity documents of any kind as part of their job duties.
Associate Membership
---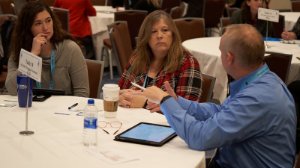 Associate membership in AAMVA provides the opportunity to collaborate with numerous groups and organizations striving toward the goals of safety and security. AAMVA's associate membership is comprised of associations; not-for-profit organizations; educational institutions; Indian Nations; governments other than the U.S., Canada, and Mexico; businesses; local governments of the U.S., Canada, and Mexico; and local law enforcement agencies of the U.S., Canada, and Mexico.
Marketing Opportunities (Advertising)
---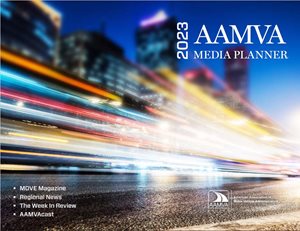 By advertising with AAMVA, your products will be placed in front of federal, state, provincial, and local motor vehicle and law enforcement agency officials; executives from other transportation and safety-related organizations; information technology managers; and members from local and foreign government agencies. Opportunities available include:


Sponsorship at Conferences
---
Sponsoring an item or event provides an opportunity to brand and support your image as a market leader within the motor vehicle and law enforcement community and to develop relationships with administrators and managers in member jurisdictions. Acknowledgment traditionally includes:
Signage
Web exposure
Print recognition
Complimentary registrations
QuickConnect meetings (provided thresholds are met)
Show the AAMVA community that you support them by sponsoring an item or event.


Exhibiting at Conferences
---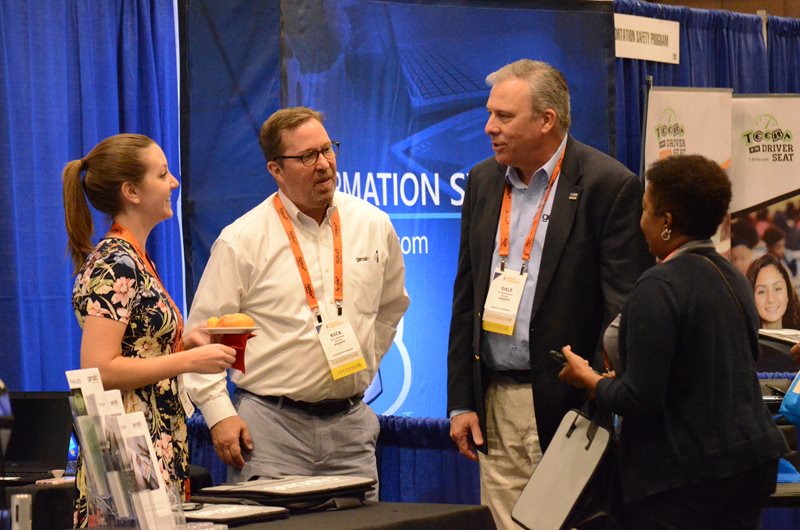 The conference exhibit hall is the perfect place to showcase products and services in a face-to-face environment in order to foster existing relationships and forge new ones. Imagine a single meeting, with the opportunity to meet one-on-one with administrators and managers from the U.S. and Canada.
AAMVA hosts key events each year that provide this opportunity including AAMVA's Annual International Conference, traditionally held in the late summer, AAMVA's four regional conferences that are held annually in the summer and fall, and our spring Workshop & Law Institute.
---
For questions or more information about doing business with AAMVA, please contact Business with AAMVA.