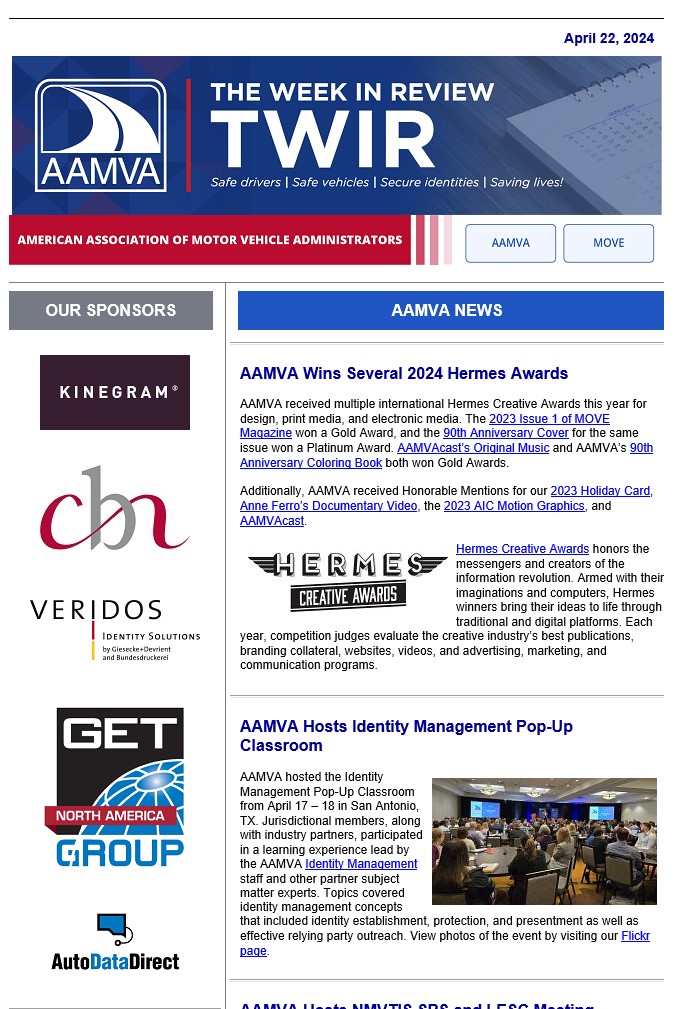 Timely, brief, and relevant. That is what makes The Week in Review (TWIR) one of AAMVA's most valued member benefits. Distributed by email every Monday, TWIR brings readers current information on topics impacting motor vehicle administrators and law enforcement officials. Weekly issues also have information on legislation and regulations, federal agency news, upcoming events, webinars, training, newly-published best practices and resources, and more.

To view past issues of TWIR, visit our search results page.

Update your email subscription preferences by logging into the website, navigating to My AAMVA and clicking on Manage My Subscriptions.

To sponsor TWIR issues and put your brand at the forefront of our members, please see our Marketing & Advertising page.