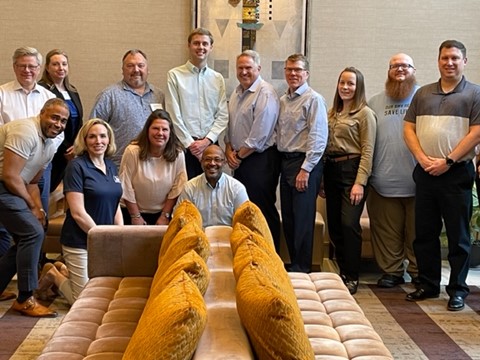 The E-Title Working Group is tasked with assessing the impact of the final rule promulgated by NHTSA which permit states to adopt methodologies to allow electronic odometer disclosure statements in conjunction with electronic titling processes associated with the transfer of interests in motor vehicles. The group will review the final rule and explore, with the intent to develop, standards and guidance that should be established to create an environment that promotes interoperability between jurisdictions and interstate title transfers.
This group will also develop a concept and guidance document to first clearly define an e-title and then determine what standards may need to be in place to address the data elements and other information necessary to transfer information between jurisdictions and ensure reciprocity for accepting identity authentication. In addition, the group will analyze any system infrastructure the electronic record information maintained by each jurisdiction that would be required when a title transaction is crossing borders. The intent of this working group will not be to instruct states on how they implement an e-title (paperless/digital transaction) program.
This project also supports the development of guidance to assist member jurisdictions in evaluating the benefits and challenges related to a paperless e-title program.
Resources
---
For a list of members who are currently serving on the E-Title Working Group, please visit the members-only directory.

For more information about the E-Title Working Group and its activities, please contact the project manager below.