The American Association of Motor Vehicle Administrators (AAMVA) is a tax-exempt, nonprofit organization developing model programs in motor vehicle administration, law enforcement, and highway safety. The association also serves as an information clearinghouse in these areas and acts as the international spokesperson for these interests.

Founded in 1933, AAMVA represents the state, provincial, and territorial officials in the United States and Canada who administer and enforce motor vehicle laws. AAMVA's programs encourage uniformity and reciprocity among the states and provinces. The association also serves as a liaison with other levels of government and the private sector. Its development and research activities provide guidelines for more effective public service. AAMVA's membership includes associations, organizations, and businesses that share an interest in the association's goals.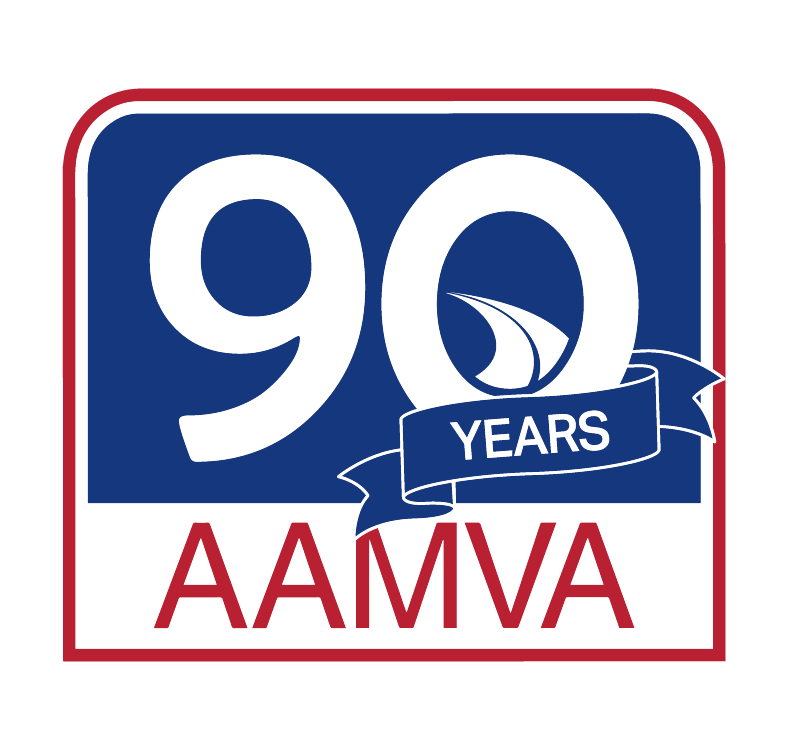 In 2023, AAMVA celebrates its 90th anniversary. In 1933, government leaders gathered with the recognition that collaboration for the primary purpose of uniformity and reciprocity would better serve their citizens and the transportation network. Today, as AAMVA celebrates 90 years, we still follow that North Star.
Throughout 2023, we will be celebrating our 90th anniversary with a variety of content dedicated to our foundations and how they have laid the groundwork for the next decade as we reach toward 100 years.


Our Strategy
---
AAMVA's new Strategic Framework (2023-2027) guides our projects, priorities, and activities by providing direction and expectations represented in our annual operating plan. It focuses on goals and outcomes to develop initiatives and measures that enable us to achieve our mission and vision. The framework outlines four strategic priorities that will empower us to provide our members and stakeholders the solutions and tools they need to accomplish their missions.
The FY2023 Report, which summarizes our progress on major projects and initiatives is available for AAMVA members to review.
Our Systems
---
For over 30 years, AAMVA has provided a variety of technology services including system applications, network services, software products, and standards that enable members to securely share driver, vehicle, and identity verification data with organizations.
Today, AAMVA's systems process more than 2.4 billion messages annually and we manage over 140 leased lines and four data centers. More than 120 IT staff members provide full lifecycle development and support for mission-critical nationwide systems with around 99.9% average availability.
Our Events
---
AAMVA events and education programs offer unparalleled opportunities for updates, communication, and education among members. With topics ranging from current jurisdiction practices to regulatory updates and industry advances, our networking opportunities provide year-round insight to help members conduct business effectively and efficiently. Learn from colleagues, share successes, and capitalize on large and small group settings at AAMVA events.
Our Structure
---
AAMVA has an international board of directors who represent our four regions and is an amalgamation of all AAMVA subsectors. They govern our committees, who in turn oversee all of our subcommittees and working groups. The four geographic regions have separate board of directors and oversee regional conferences and activities.

Our Members
---
We have two membership types: jurisdiction and associate. We also collaborate with other national and international government agencies, organizations, and coalitions through partnerships.
Our Staff
---
AAMVA's employees — currently at 190 professionals — are subject matter experts and bring diverse experiences and deep knowledge to their work. Though all AAMVA employees are based in the U.S., we are proud of their diversity and celebrate their varied backgrounds with a global map situated in our office. They are directed by our Executive Leadership Team.
---
For more information or questions about our programs, services, and products, please select the subject that best fits your inquiry or select General from the drop-down menu of subjects on our Contact Us form.